Happy Sunday!  Can't believe I am saying this but we have reached our 12th indie dyer of the year. The year where I have had the privilege of introducing you to the most talented and amazing dyers. First off thank you for supporting them and loving them as much as I do.
So here we are...ready to get to know the brilliance behind Peepaloo Fields?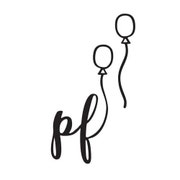 Welcome Shari!  When did you start your business?
The business has been up and running since 2/22/15.
I was inspired to dye yarn because i am a maker - i see it, i can (or try) to do it.  I took a class to learn how to spin yarn and the gal who taught it also suggested i take the dyeing yarn class.  It got me out of the house away from my husband and kids for a few hours - so i was in :)
By way of the day - I'm a physical therapist.  I manage and work at an Outpatient Burn and Reconstruction clinic.  We take care of all sorts of people with burn, trauma, and hand injuries.  By the moon, I have two kids, a husband and a dachshund and we all help to make the yarn shoppe magical! 
I'm currently knitting a west end cardigan - i'm getting a little nervous for sleeve island.  My favorite shawl must be Ramble by Andrea Mowry…i loved knitting it!  that or sizzle pop by Lesley Anne Robinson.
Favorite food : Guilty : Ramen.  Hands down.  i feel like i have not left college sometimes :)
What a wonderful wrap up to a year featuring indie dyers. I fell in love with Peepaloo Fields a couple years ago when I knit up some fun socks in her color way Wishing Well. They are still some of my very favorite socks.
Now because Shari is beyond generous she has graciously offered up the most stunning skein of yarn in her color way ~ Nevermore.
For a chance this lovely sock yarn, please visit Peepaloo Fields Etsy shop and come back her and tell me your favorite colorway. This giveaway will close December 30th and the winner will be announced via a blog post on December 31st. Good luck! And as usual entries are open worldwide. :)
Have the best day today!
XO,
Andi